"Crystal Snow Angel"
"On the Farm..."
Gene's parents live on a farm. There are lots of things to see and play with.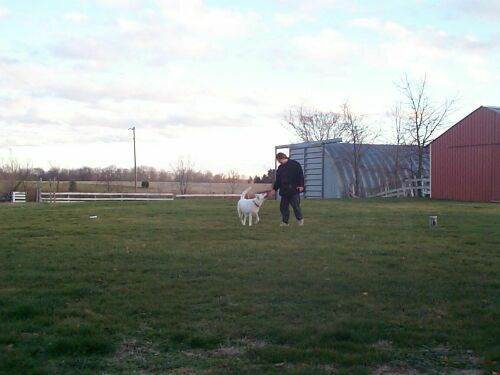 ---
I LOVE playing frisbee!! Yeah!!! Mmm.. though it is hard not to resist chewing the Frisbee... ;)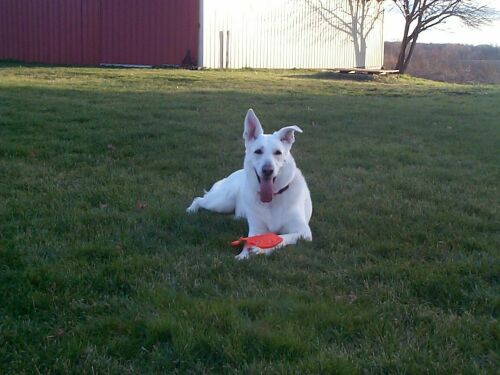 ---
Life is good and you may some day meet a cute fuzzy white dog. Smile with me! :)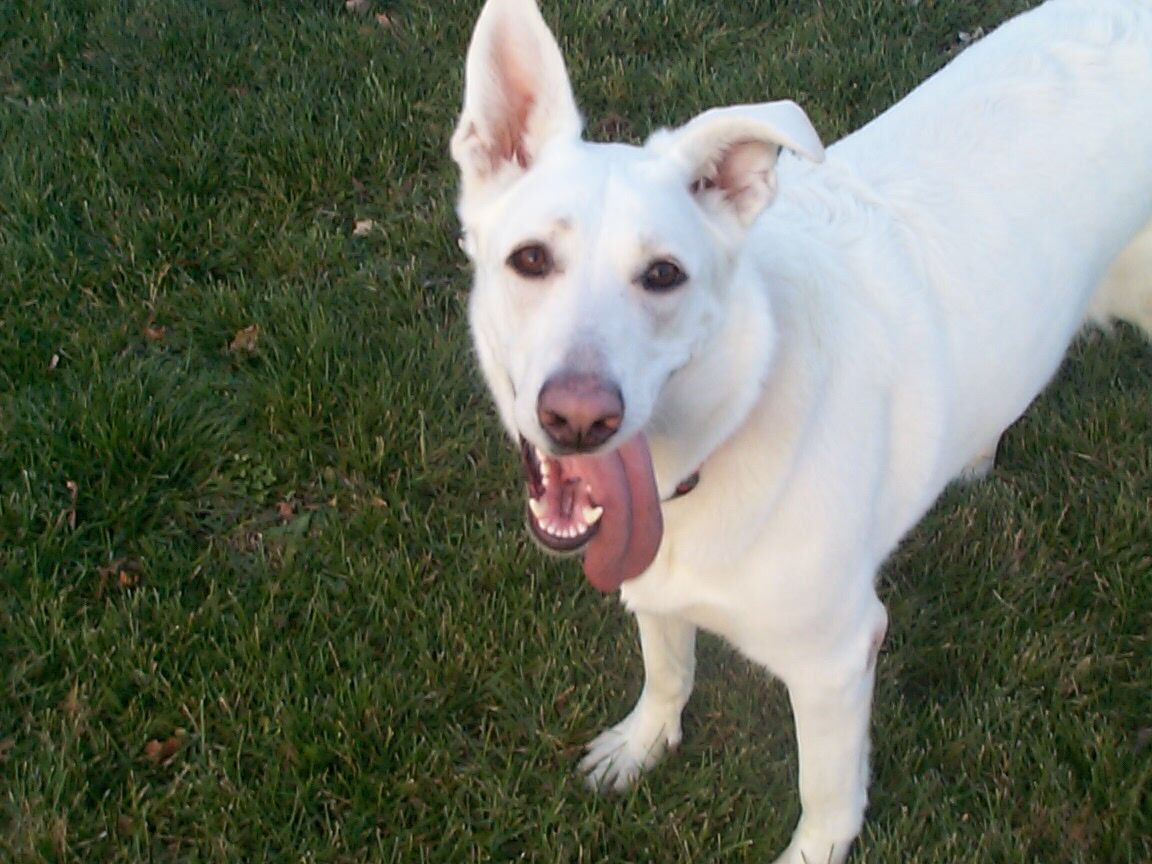 Web page design/author by
WhiteShepherd
aka Gene Angel.