"Crystal Snow Angel"
Welcome to Crystal's place. I'm Crystal or Crystal Snow Angel is my full name. I'm a white shepherd and was found at a
rescue for white shepherd dogs
. Welcome to my little dog house on the web. A place full of love where I hope you can find a smile among these pages. Come and listen while I narrate my story as we jump through the grassy links. :)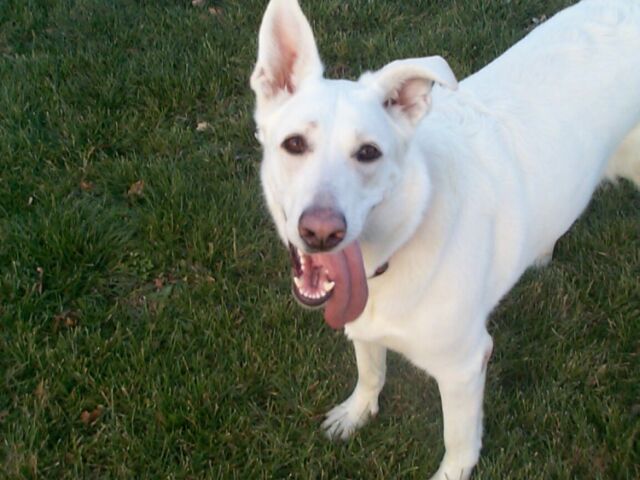 " The Index:"
That Face...
My Buddy...
Arival of the Toys...
Sleepy Time...
The Farm...
Christmas...
Crystal in the Snow Gallery...
I'm Coming to Get That Toy!
Click
HERE
for more of Crystal's interesting life!...
Web page design/author by
WhiteShepherd
aka Gene Angel.